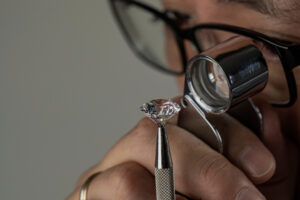 Antique cushion cut diamonds, also called the Old Mine cut or Miner's cut, are the predecessors of the modified brilliant-cut diamonds. Natural antique cushion cut diamonds are very rare and they were mostly made in the Victorian and Edwardian periods. Antique cushion cut diamonds are classic pieces of art and are perfect for those who are in pursuit of a unique diamond. If you are short on budget, you can even get antique cushion-cut lab-grown diamonds.
The shape of a cushion-cut diamond, when looked at from the top, is similar to a square with rounded edges. The crown of a cushion-cut diamond is often high and the facet of the diamond is small. Cushion-cut diamonds are popularly used in engagement rings for hundreds of years. Some popular cushion-cut diamonds are discussed below.
The Hope Diamond
The Hope Diamond is a blue-colored diamond that was mined from the Kollur mine in India. The carat weight of Hope Diamond is 45 carats and it was part of another huge 112 carats uncut stone called the Tavernier Blue.
The Hope Diamond was first owned by a French gem merchant Jean Baptiste Tavernier in 1666. The name Tavernier Blue also came from his name. He sold the stone to King Louis XIV of France in 1668 and he cut it into the French Blue. Currently, the stone is publicly displayed at the Smithsonian museum.
Tiffany Yellow Diamond
As the name indicates, it is a yellow diamond that is owned by Tiffany & Co. The Tiffany Yellow diamond was mined from Kimberley diamond mines in South Africa in 1877. Initially, the stone had a carat weight of about 288 carats and was bought for a price of $18,000. Then the diamond was cut into what it is presently.
The Regent Diamond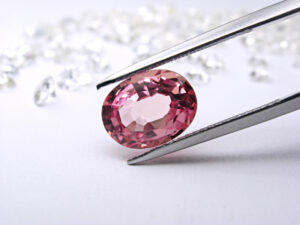 The Regent Diamond was also found in Kollur mines in India in 1608. The stone when found weighed more than 400 carats. Thomas Pitt was the person who brought the diamond to London and later cut it into a 140-carat diamond named Le Regent. The Regent Diamond is presently displayed at the Louvre in Paris and it holds the record for the largest colorless diamond.
It is a bit difficult to get your hands on an antique cushion-cut diamond unless you have a boatload of money. But if you have your heart set on this style, you can go for antique cushion-cut lab-grown diamonds.