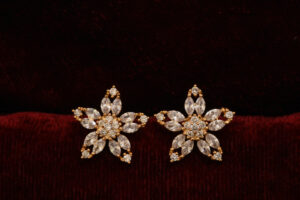 When it comes to being more environmentally conscious, you might consider avoiding the use of plastic or carrying your paper bags or reusable coffee cups. When you look for the perfect piece of jewelry, you might not consider choosing a sustainable diamond. It is, however, deserving of consideration: Sustainable diamonds are healthier for the atmosphere, more ethical, and may even help you to save money.
There are different definitions for a sustainable diamond. Diamonds that are sourced ethically are the most commonly used definition for a sustainable diamond. A sustainable diamond is also a lab-grown diamond that is created by following all the environmental-friendly practices. A recycled diamond can also be considered a sustainable diamond.
Natural Diamonds Vs Sustainable Diamonds
Sustainable lab-grown diamonds are typically 25 to 40% cheaper than natural diamonds that are mined from the earth. For the same or better quality, recycled and lab-grown diamonds are much less expensive than natural diamonds. Although many popular diamond retailers sell ethical diamonds, sustainable diamonds are far beneficial to the environment because diamond mining contributes significantly to global warming and climate change.
Furthermore, diamond mining can be an unethical practice at times. Mines are frequently located in areas where local communities' needs are overlooked. Previously, diamond mining was done with no regard for the social, environmental, or long-term ecological impact on local communities.
Different Types Of Sustainable Diamonds
Lab-Grown Diamonds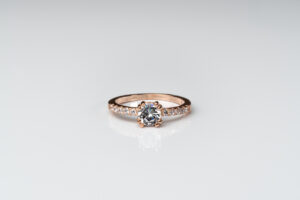 Lab-grown diamonds are often considered environmentally friendly for engagement rings and are becoming more popular among people all over the world. These diamonds are considered to be sustainable because they are not excavated.  Lab-grown diamonds are similar to natural diamonds, but they are created in a laboratory—basically, the millions-of-years-long process of heat and pressure that goes into creating a natural diamond beneath the earth is replicated in the lab.
Recycled Diamonds
Recycled diamonds are a common type of sustainable diamond that has been repurposed, recut, and reset. Even though the diamonds' actual source may be unidentified, and they were most likely sourced in an unsustainable manner, recycling diamonds prevents potential harm from ethically questionable or inappropriate diamond mining practices. The benefit of recycled diamonds is that you are still receiving a mined diamond, but it is still supposed to be better for the environment because it is being reconfigured.
Benefits Of Sustainable Diamonds
The benefit of a sustainable diamond is that you are consciously choosing to contribute to combating climate change. We can stop the huge harm inflicted on our planet regularly and even help to reverse it if everyone who bought a diamond chose a sustainable one.