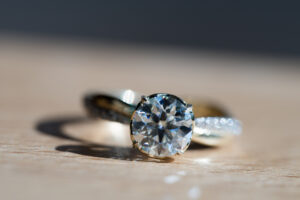 If you are planning on buying a radiant cut diamond, you need to note that it is a one-of-a-kind diamond shape that blends the brilliance of the round cut with the rectangular shape of cushion and princess cuts. It's a non-traditional cut with clipped edges and faceting patterns that are comparable to round diamonds.
This popular diamond cut was created by Henry Grossbard in the mid-70s. Even with its rounded borders, it has a deep cut with around 70 facets. The round cut's brilliance is matched by the radiant cut's luminosity. The radiant cut was developed to combine the greatest features of both the round brilliant and the emerald cut.
Here are a few good reasons why you should pick a radiant cut diamond ring.
Have Good Brilliance
Most women desire a diamond ring that will dazzle all others in the vicinity. The radiant cut diamond is well-known for its brilliance and capability to stand out among other diamond cuts. This is because of the deep cut of the diamond and its numerous facets. Most women want to be complimented on how bright and intense the shine is and therefore a radiant cut diamond is the best option you have.
Won't Get Stuck In Your Clothes
Like a regular square cut, the radiant cut diamond's edges do not protrude. The prongs aren't caught on garments because the edges are cut. This implies that you can wear the diamond ring for a range of chores that would typically require you to take it off. We can also style your hair without fear of hair strands catching on the ring's edges.
Have A Versatile Design
Some cuts, such as halo or pave, don't go well with other diamonds in the vicinity. However, the radiant cut is an exception! It looks attractive in an array of setups and configurations. With the radiant cut, you can create your design style. It'll be stunning as a huge solitaire as well.
Less Breakage Due to Round Corners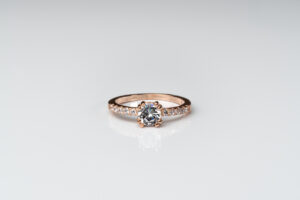 The diamond will be less likely to break around the edges due to the trimmed corners. While breaking the diamond would need a tremendous amount of effort, the curved, rounded edges eliminate this possibility. The prongs are also unbreakable. Your magnificent diamond will not slide out of its setting because of prongs that are safeguarded from fracture.
Bottomline 
If you think that you do not have enough money to buy a radiant cut diamond ring, you have a lot of affordable options, like radiant cut lab-grown diamonds.