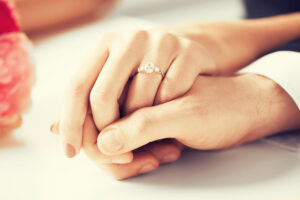 Several people seek moissanite or cubic zirconia for their jewelry pieces so that they can get an affordable diamond alternative. In the past few years, however, artificial diamonds have become more affordable, as per the International Gem Society. This explains why an increasing number of people seek artificial diamond rings instead of jewelry pieces set with imitation diamonds. Speaking of artificial diamonds, these stones are so identical to mined diamonds that it is usually hard to differentiate between both with the bare eye. That said, there is still a way of differentiating between natural diamonds and lab grown diamonds.
Natural Diamonds Versus Artificial Diamonds
Diamonds are created naturally under extreme pressure and high-temperature conditions, which exist around 150 kilometers below the surface of the earth, as per the GIA. Conversely, diamonds are made in a matter of weeks in laboratories. Despite the difference in source, GIA research fellow James Shigley says that artificial diamonds have characteristics identical to natural diamonds.
Diamond specialist Mike Fried reckons that it is almost impossible to distinguish between an artificial diamond and its natural counterpart with the bare eye. However, Shigley and Fried claim that specialized equipment, like a gemstone testing device with fluorescence spectroscopy, can aid trained gemologists and reputable jewelers in making that differentiation.
While every diamond is almost the same, there are a few minute distinctions that stay hidden from the eye. As for Fried, spotting those differences requires sophisticated laboratory equipment.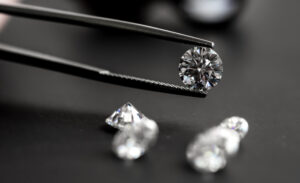 As per Shigley, the Gemological Institute of America has a service that allows a jeweler or producer to have artificial or mined diamonds tested by GIA experts. Shigley explained that the GIA goes through the diamonds as well as separates artificial diamonds from the mined ones. Then, the institute returns the stones separately so that its client knows what they are dealing with here.
Now, how can a layperson tell whether they are purchasing an artificial diamond or its natural counterpart? The FTC necessitates describing any lab-made gem material in a manner that does not leave any doubt about how it was created. Artificial diamond producers also say that the diamond industry should reveal whether the stone is earth-mined or lab-created as per ethics and law. Often, the price of a jewelry piece will serve as a sign of its diamond source as artificial diamonds are up to around 40% more affordable than their natural counterparts.