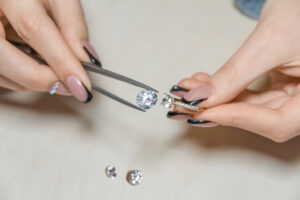 The diamond business has traditionally been associated with extravagance, aristocracy, and luxury. Artificial diamonds have a promising future and are anticipated to completely transform the diamond business by lowering costs and enhancing accessibility.
What Are Artificial Diamonds?
Artificial diamonds, commonly referred to as lab-grown diamonds, are produced in a laboratory using cutting-edge technology that mimics the environmental factors that naturally cause diamond formation. These diamonds are frequently indistinguishable from real diamonds and share their chemical makeup and physical characteristics.
The Future Of Artificial Diamonds
Many industry insiders believe that synthetic diamonds have a bright future and will soon become widely used. The cost of manufacturing synthetic diamonds is anticipated to drop dramatically as technology advances. This price drop will make artificial diamonds more accessible to the common man and might even change how people view diamonds.
Artificial diamonds are becoming more and more popular for a variety of reasons, including their ethical and environmental standing. The ethical sourcing of diamonds has been a source of controversy for the diamond business. Contrarily, synthetic diamonds don't come from war or entail any violations of human rights. Artificial diamonds are also more ecologically beneficial than genuine diamonds since their creation leaves less of a carbon imprint. The fact that artificial diamonds have more design possibilities is another benefit. Natural diamonds only exist in a small variety of colors, however, synthetic diamonds may be made in any color, giving them greater creative flexibility. Since personalized colors and forms are now accessible, designers are now able to create one-of-a-kind creations that were previously impractical to make with actual diamonds.
The Expected Reduction In The Cost Of Diamonds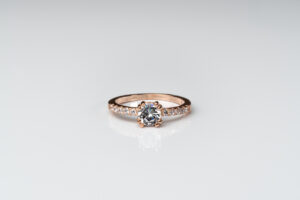 The cost of manufacture is anticipated to dramatically decline as artificial diamond manufacturing technology advances. Artificial diamond manufacture is currently somewhat expensive, but as the process gets more streamlined and effective, the price is anticipated to decrease. Artificial diamonds will become more accessible to the average person thanks to this price decrease, making them a more attractive alternative for engagement rings and other jewelry. Natural diamond prices have increased recently, in part because there is a low supply and a strong demand. For many consumers, especially those searching for larger, higher-quality diamonds, this has made it impossible to buy genuine diamonds. However, given the anticipated decrease in the price of synthetic diamonds, many consumers could decide to pick them over real diamonds.