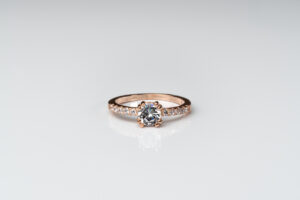 Our hearts will always belong to white diamonds, but when it comes to rarer stones, yellow diamonds beat them. In a sea of colorless diamonds, they are not only extraordinary but also remarkable.
What Is A Yellow Diamond?
The yellow diamond is a more saturated yellow stone that is the purest and most natural.
When it comes to yellow diamonds, you can choose from a variety of colors, something you can't get with colorless diamonds. GIA classifies colored diamonds into six color grades and these ratings indicate the intensity of the yellow color. The value of the stone rises in proportion to the depth of the yellow.
Pros and Cons of Yellow Diamond Engagement Rings
If you want an engagement ring that is truly one-of-a-kind, yellow diamonds may be the answer. Yellow diamonds look stunning in a range of stone shapes and settings, whether in platinum, white, rose, or any of the four gold colors. A yellow diamond has the distinct advantage of being more rare and unusual, making your ring stand out.
Due to the scarcity of yellow diamonds, picking the appropriate stone may be more difficult. Always get yellow diamonds from a reliable source because determining the quality can be more challenging.
Which Gemstone Cut Pairs Well With Yellow Diamonds?
For yellow diamonds, the radiant cut is superior to the step cut. A popular and elegant choice for a yellow diamond will be a radiant cut comparable to a cushion cut. To provide you with that radiance, the facets and forms of both cuts flawlessly merge the most vibrant yellow hue with the highest level of brilliance.
Which Settings And Metals Work Best With Yellow Diamonds?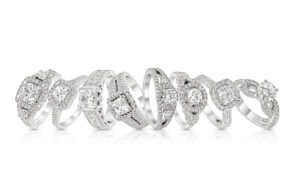 Yellow gold is the chosen setting material for yellow diamonds because it enhances the diamond's yellow color. Although white gold or platinum settings will lighten the yellow diamond, they can also create a magnificent contrast with the diamond, making it stand out and shine.
The durability Of Yellow Diamonds
Yellow diamonds are as durable as white diamonds.
The Cost Of Yellow Diamond Engagement Rings
It is mostly determined by the diamond's secondary hue and color intensity. Yellow diamonds with a light yellow tinge, such as Fancy Yellow, can be quite inexpensive. A diamond with a brown tinge will be significantly less expensive while fancy intense yellow or fancy vivid yellow diamonds will cost way more.