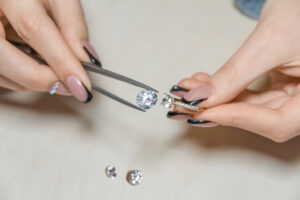 Gifting a diamond band as your anniversary gift can be a wonderful way to showcase your long-lasting and strong bond. But if you are confused about how to choose the best anniversary band for your better half, read along to know more about some of the important things you have to consider when getting anniversary bands.
Choosing The Style Of Your Band
Many people often choose diamond rings that come with a bigger center stone as their anniversary gifts. Such rings may or may not come with side stones and other embellishments. But bigger diamonds are very expensive and they might not be always an affordable option for you.
Another option is to choose bands that come with smaller diamonds. Some anniversary bands have small diamonds set as a cluster to create the look of a big center stone. Some other rings feature small diamonds set on the band of the ring. As these bands carry smaller diamonds, they can be much more affordable than getting anniversary bands that come with bigger diamonds.
Some of the best options for you to consider if you prefer rings that come with diamonds set on the band include pave, channel, flush, and grain settings.
Choosing The Quality Of Your Diamonds
The quality of your diamonds can have a direct impact on the value and appeal of your stones. Diamonds with higher quality grades will have a brilliant shine and great value, but they will be very costly. Conversely, diamonds with lower quality grades will be available for cheaper rates, but they won't have a significant shine or beauty.
It is important for you to get diamond grading reports for your ring if it comes with a big center stone. This report can be helpful for you to analyze the value of different quality parameters like the color, clarity, cut, and carat weight of your diamonds. Be aware that grading certificates are important for both mined and lab grown diamonds.
But rings that come with many small diamonds won't have a grading report. Additionally, the total carat weight of all the small diamonds will be calculated for these rings instead of the carat weight of each diamond.
Choosing The Metal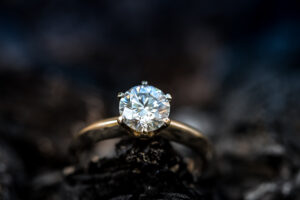 Different metals are available for you to choose from based on your budget. The costliest and most durable option among them is platinum. Yellow, rose, and white gold can also be a great option for your anniversary rings. But if you prefer something more affordable, silver can be the best bet.
You can get a band directly from a jewelry store or choose to design it on your own. Custom designing your anniversary band is one of the best ways to make it unique.