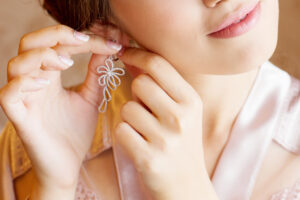 It is easy for you to get overwhelmed when choosing your engagement ring because of the wide variety of choices available to you. A lot of people struggle to find engagement rings that can be perfect for their better half. Therefore, we list some useful tips that can simplify your engagement ring shopping:
Set The Budget
Setting the budget prior to your shopping can help to narrow down your choices and avoid spending overboard. You can choose the gemstones, metal, design, etc. based on your budget. Natural diamonds are way too expensive for many people. If you cannot afford these stones, then it is better to go for lab grown diamonds or diamond simulants that are much more affordable than natural ones.
Consider Her Style
The engagement ring you select should fit her style and character. Therefore, pay attention to what she usually wears and go through her jewelry collection to find out the style of rings she loves.
Decide On The Right Shape
Even though round brilliants are the commonly used option in engagement rings, you can make your ring unique by getting other fancy-shaped diamonds. There is a wide range of diamond shapes available for you apart from round brilliants. They include pear, oval, heart, princess, cushion, and more. These diamond shapes can create a unique and spectacular option for your engagement ring.
Understand The Basics Of Diamonds
When choosing diamonds for your engagement ring, it is important to learn about different parameters that can affect their value and appeal. Some attributes that are important for your diamonds include the 4Cs (color, clarity, cut, and carat). Try to learn more about these factors and how they can impact the price, value, and look of your stones.
Choose A Metal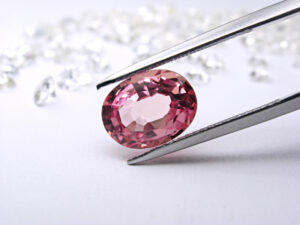 Precious metals like gold, platinum, and silver are commonly used for engagement rings. You can choose a metal based on your budget and the look you prefer for your ring. Platinum, white gold, and silver can offer a soft look to your ring, whereas, rose and yellow gold can be a great choice for people who look for warmer shades.
Select The Ring Setting
Some of the popular ring settings for engagement rings include solitaire, halo, channel, pave, cathedral, tension, bezel, etc. Each of these ring settings has its own special characteristics and unique appeal.
Additionally, make sure to choose the best jeweler to purchase your ring. Consider the reputation of the jeweler and the quality of services they offer before associating with them.