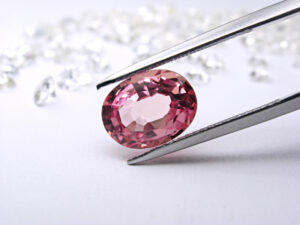 The trends and designs in engagement rings and wedding bands greatly change every year. Millennial brides look for awe-inspiring designs that are unique and bold. If you are on your hunt to get the perfect engagement ring based on the current trends, then the following are some of the best options you can consider.
Gender-Neutral Rings
The popularity of the concept "gender equality" can also be now seen in engagement ring designs. Now a lot of people prefer gender-neutral rings that cannot be distinguished whether it belongs to a man or woman.
Gender-neutral rings usually come with wide bands that are embedded with small stones. These rings won't too flashy or petite. If you want to create a bold statement, then gender-neutral rings can be a great choice for you. But if you want a delicate look, it is better to go for something else.
Dainty Rings
Dainty rings are petite rings that are known for their delicate look. These rings will usually come with a small diamond set on a thin and simple band. Dainty rings are loved by people for their simplicity. These rings can also be cost-effective, as they use only small stones and a minimal amount of metal.
However, dainty rings are very delicate, hence, they can get damaged easily. Even a small force can cause such rings to become out of shape. Therefore, it may not a better idea for those who engage in strenuous activities with their hands.
Rings With Lab Grown Diamonds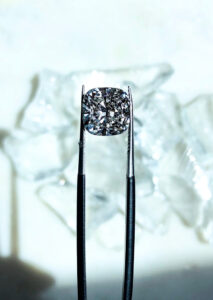 Synthetic or lab grown diamonds are now greatly becoming popular among people for their ethical value. They can also be a low-cost alternative for those who want diamonds at more affordable rates.
If you have high ethical and moral values or a low budget, then go for rings that come with lab-grown diamonds. A lot of celebrities even support these synthetic diamonds are they are free of the social and environmental hazards associated with mined diamonds.
Vintage Rings
A large number of modern brides now go for the intricate look offered by vintage and antique rings. You can either get an old vintage ring or a new vintage-inspired ring design for your engagement, as they can be a unique choice for you.
Other popular ring designs that are trending today include contoured stacks, rings with colorful gemstones, designs with hidden gemstones, etc. Therefore, if you are looking for new engagement ring designs, then these options can be perfect for you. When choosing an engagement ring, keep in mind that boldness and simplicity are the current trends.