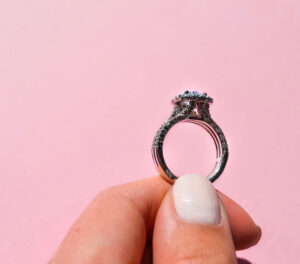 Choosing your engagement ring is an important decision as it is a turning point in your relationship. When selecting a diamond ring for your bride-to-be, you have to consider her taste for ornaments. For buying an engagement ring, you have two options. One is buying from a physical jewelry store and the other is through an online diamond store.
Many people become annoyed when they are unable to find a ring that meets their specifications and requirements in a physical store. This issue can be avoided by purchasing diamond rings online, where you can find endless options for diamond rings.
In this article, we are discussing the various benefits of buying diamond rings from online diamond stores.
You Can Shop From A Vast Collection
You can get easily frustrated when you cannot find the diamond of your choice from a physical store. Most of the time, people end up buying other diamond rings just because they cannot think about spending another day and going to another physical diamond store. You don't have to suffer this problem if you shop online. The major advantage of shopping from an online diamond store is that you get millions of options to choose from. You can take your time and look at a lot of diamond rings and if you don't like them move on to another website. It is that easy.
Be In The Comfort Of Your Home When Buying Your Engagement Ring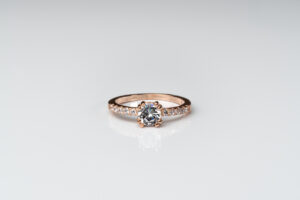 Buying from online diamond stores is the simplest and most efficient method to buy your engagement ring. You can sit in the comfort of your home and with just a few clicks you can order your engagement ring. They will deliver the ring to your home or any place you want it to be delivered. Buying from online diamond stores is a perfect choice for those who can't stand the thought of wandering from one store to another.
Detailed Description And 360° View
Many online diamond stores offer a 360-degree view of every diamond in their custody. You can carefully inspect the diamond from all angles possible.
Very detailed descriptions are also provided with the diamonds. You can check their certifications and view the quality grades of every diamond available. You should only buy diamonds with reputed gemological lab certifications. Some common certifications include GIA, AGS, IGI, etc. You can also sort and filter diamonds according to your preference for diamond specifications.