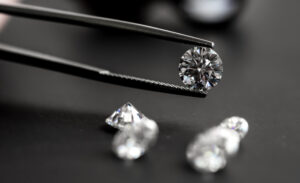 A lot of brides prefer their engagement rings to be one of a kind. If you want to impress her with a unique engagement ring, the following are some of the wonderful ideas you can try.
Create A Unique Design
Instead of going for common ring designs, you will find in a jewelry store, you can create a unique design for the engagement ring so that she will feel special. Most jewelers offer custom designing services that allow you to create a unique ring.
You can also seek the help of a jewelry designer who can create a special ring design based on her character and style. When creating a design for her engagement ring, you have to notice her preferences so that your better half will cherish the ring for a lifetime. Find out if she is a fan of modern and contemporary designs or whether she adores antique and delicate designs. This can be helpful for you to design a ring that can perfectly match her dreams.
Add A Personal Engraving
This is one of the simplest ways to make your ring unique. Add some special engravings to your rings like a date, your or your loved one's name, a meaningful message, an inside joke, or anything else that can make her happy.
You can add the engravings to the band or the gemstone without affecting the beauty of the ring. Modern technologies including laser technology make it possible to engrave your ring in a precise way.
Whether your ring has natural or lab grown diamonds or other gemstones, your jeweler might be able to include short inscriptions on it based on your requirements.
Mix And Match Different Stones And Colors
You can combine different gemstones like diamonds, rubies, sapphires, etc. in an elegant way to add a distinct look to your ring. It is possible to choose gemstone colors based on their symbolism to make your ring meaningful and special.
Mix Different Metals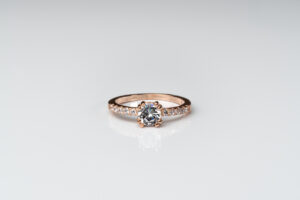 This is another excellent way to make your ring unique. For example, you can mix yellow gold and white gold in your ring to bring a stunning contrast. It is possible for you to combine different metals to make your ring one of a kind. Apart from precious metals, you can also get alternative metals like palladium, tungsten, cobalt, etc. that can make the engagement ring different from other common options available in jewelry stores.
So if you want a unique engagement ring for your girl, then consider these options to surprise her.