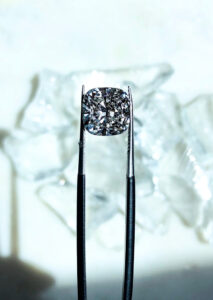 When you look for a lab-grown diamond for your engagement ring, one of the main problems that you may have to face is finding the right diamond cut. Your fiancé-to-be may have their own preferences. You should try to know which diamond cut they like. If there is no preference, it is up to you to choose the right diamond shape and it can be quite overwhelming because of the variety of diamond cuts available in the market.
According to some recent surveys, radiant cut diamonds and cushion cut diamonds are getting extremely popular among people. Both these diamond cuts are good choices for engagement rings. Keep on reading this article to find out which one is the better option for an engagement ring.
Radiant Cut Vs Cushion Cut
Radiant cut and cushion cut diamonds, like many other diamond cuts, can appear to be identical at first glance. Both diamond cuts have huge tables, rectangle-like contours, and a brilliance-inducing facet pattern. When you examine the radiant and cushion cuts more thoroughly, though, you'll notice one significant variation in design and cut. Radiant cut diamonds are generally cut at a forty-five degree angle and have beveled corners. The radiant cut now has a more geometrical, angular design.
Cushion cut diamonds, on the other hand, have rounded, curved corners, offering a shape that is a half rectangle and half circle. You can identify whether a diamond is cushion cut or radiant cut by checking the form of its corners. Even though it does not apply to every diamond, the length-to breadth ratio of radiant cut and cushion cut diamonds often differs. Radiant cut diamonds are available in a wide range of length-to-width ratios, from square to substantially rectangular.
Brilliance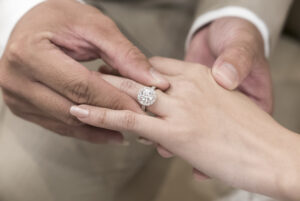 When compared to the cushion cut, the radiant cut is said to have a higher level of brilliance. Since the radiant cut has such a big table and multiple facets, it can absorb and reflect a lot of light, resulting in a dazzling, beautiful glitter. The cushion cut also does a fantastic job of reflecting light and producing a dazzling, striking brilliance. The radiant cut, on the other hand, is more famous for its fire than its brilliance.
Affordability
Diamonds with a radiant cut and diamonds with a cushion cut, both offer great value. This is due to the fact that both diamond cuts keep a significant portion of the raw diamond that is mined, cut, and polished into the finished product.