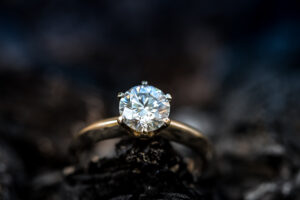 When thinking about proposing marriage to someone, you will most possibly want to buy a diamond engagement ring. With so many engagement ring styles and varieties on the market, it is tricky to find the perfect piece of jewelry for anyone. To help ease your concerns in this regard, we will discuss some pieces of information that can simplify the purchase.
Do Your Due Diligence
An engagement jewelry piece is not a small investment, whether it is a natural diamond or lab created diamond ring. So, you would like to ensure that it fits your partner's tastes, style and preferences. Look at the preferences and tastes of your partner, look for options online and pay heed to subtle hints. An online search, reading a jewelry magazine and talking to a friend can reveal a lot about your partner's preferences or tastes.
Thus, you can understand whether your partner prefers silver, gold or another precious metal band and whether they are understated or prefer a more blingy style. A halo ring with smaller lab diamonds set around a centerpiece diamond can ensure as much sparkle and impact as possible. On the other hand, the elegant simplicity of a solitaire lab diamond ring will stay timeless. Do the tastes of your partner lie somewhere between the above-mentioned options? If so, you might choose an engagement ring with three diamonds that represent the past, present and future of your relationship and that accentuate the white light return of the centerpiece.
Invest In Quality Over Size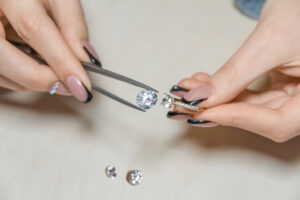 However big a natural or lab-made diamond is, when its quality is not good enough, it may be an unimpressive or lifeless stone. Choosing a relatively smaller diamond that features a striking cut, an H color grade or higher color grade, and at least an SI1 clarity grade can ensure that the piece sparkles.
If your future partner has their eyes set on a ring that requires a bigger budget, though, you could always go for a lab created diamond ring. Molecularly and visually identical to a mined diamond, that quality alternative carries a markedly lower price than the latter stone.
More Tips
There are other factors to consider when making the purchase. For instance, if you want to custom-make a diamond ring, confirm with the jeweler whether it can make the product in the appropriate size when it does not fit. It is also important to get a detailed valuation or receipt from your vendor so that you can get the jewelry piece insured.