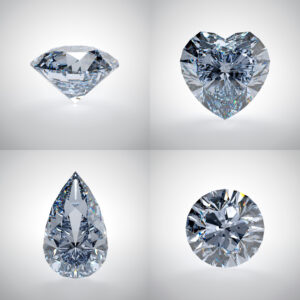 One of the most critical aspects of purchasing the ideal engagement ring for your fiancé-to-be is selecting the proper engagement ring style. The ring setting is important not just in terms of how the band looks, but also in terms of which diamond kind is appropriate for you. In this article, we will list some of the best settings that you can try for your diamond rings.
Channel Setting
The channel setting is a safe approach to insert tiny diamonds in a row into the band of the ring, creating a metal channel flush with the shank of brilliant stones. The diamonds, or other jewels, are put tightly together in the channel's grooves and adorn the band's sides or the entire band. Wedding bands or stacking rings with only lesser stones and no central stone are also popular in this arrangement.
Tension Setting
The tension setting gets its name from the tension of the metal band that holds the stone in place. Tension-style settings have a similar appearance to diamond suspension but are less expensive and time-consuming to create. As tension-style settings use a prong or bezel setting on the side or bottom of the diamond, they add an added layer of security.
Prong Setting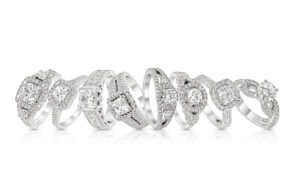 A prong setting is the most popular and traditional ring setting. A prong is a little metal claw that tightly holds the diamond and secures it in place. The majority of prong settings have four or six prongs; the former allows you to view more of the diamond, while the latter is more secure. The fact that there is less metal in this setting means that you can see more diamonds and it allows more light to travel through the diamond, increasing its brilliance. The disadvantage of prong setting is that the prongs can grab on your clothing or materials and so the setting is not suitable for people who work with their hands a lot.
Halo Setting
The halo setting is formed when a focal stone is surrounded by diamonds or other gemstones in a circle or square. The halo setting enlarges the central stone, which is a terrific way to make a little diamond appear larger, and it boosts the ring's overall shine. A halo setting can also help you save money on a lesser diamond without losing the overall look of the ring.