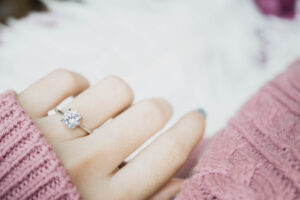 A lot of people consider buying used jewelry instead of new ones, as it is a more affordable and ethical option. However, there are some drawbacks associated with buying used jewelry that you should be aware of before planning to go with this option. Therefore, we list the benefits and drawbacks associated with getting used jewelry.
Pros Of Buying Used Jewelry
Many people now prefer to buy used jewelry even for some of the important purchases of their life including engagement rings. It can be a perfect choice for you if you want to make your purchase more affordable. New pieces of jewelry can come with hefty price tags, hence, you will have to spend a huge amount to get them. But used jewelry can be available for much cheaper rates, hence, it will be possible for you to save a huge amount on your jewelry purchase.
If you are on a budget but want to get a stunning engagement ring, then this is one of the best options you can consider. But if you prefer a new ring for more affordable rates, then diamond simulants or lab grown diamonds can be suitable for you. These stones will be extremely cheaper than natural diamonds, hence, they can help you to get a new ring that can fit your budget.
Apart from their affordability, used rings are also known for their ethical value. By getting pre-owned jewelry instead of new ones, you can make sure that you are not contributing to the environmental hazards and other issues associated with the mining of gemstones or metals that are required for creating a new ring.
Therefore, buying used jewelry can be beneficial in different ways when compared to buying a new one.
Cons Of Buying A Used Jewelry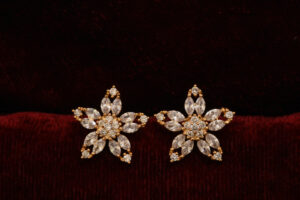 You should be aware of the risks associated with used jewelry when purchasing it. There is a great possibility for your used jewelry to have some damage like worn-out prongs, chipped gemstones, etc. Therefore, make sure to inspect for signs of damage before getting one.
If the jewelry is very old, you might have to replace some of the design elements after buying it. This can be a costly and time-consuming process. Hence, before getting used jewelry, think about whether it is worth it.
Make sure that you are well aware of the age of the jewelry so that you can determine whether spending money on it is worth it. If you are purchasing used jewelry, it is better to purchase it from trustworthy sites or jewelers so that you can be assured of its quality.