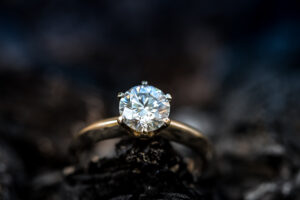 For many people, their engagement ring might probably be the first piece of diamond jewellery that they own. It is no secret that the diamond market is plush with a number of exquisitely designed diamond rings to choose from. Before making that purchase, most of us go through a lot of deliberation. That said, once you see the right ring, it is alright to go with your gut feeling and make the purchase.
Most women wear their diamond engagement ring their whole life, and some might even pass it on to future generations to be, loved and cherished. Engagement rings that get passed on have memorable stories and sentiments associated with them. This would make the particular piece of jewelry an heirloom worth preserving. If you are planning to buy an engagement ring that you want to withstand the test of time, there are a few things you need to consider before you finalize the purchase.
Choosing The Ring
High-quality diamond rings are available for purchase in-store and online. If you are an online shopping enthusiast, you might consider going for the engagement ring purchase also online. But be aware that diamond purchase involves a lot of steps in ensuring the quality and value for money.
If you are not well versed in the characteristics that make natural diamonds and man-made diamonds unique, you might want to go with a reputed jeweler who can address all of your concerns and queries you may have regarding the stone, the band, the design and the metal being used in your ring. Some trustworthy jewelers also let you customize your engagement ring if you are unable to find a ring that pleases you from the store collection.
Buying The Ring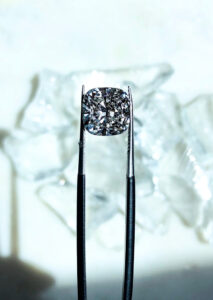 While making the purchase, make sure to ask for third-party certification for all the diamonds and other gemstones, if any, used in the ring. This will help you ensure the quality of the stones and set an expectation on their value in case you want to get the ring exchanged or sold off. With most trusted jewelers, you would not have to bargain for the price of the jewelry since they might start the sale with a reasonably good quote on the piece of your liking.
Choosing the perfect engagement ring for your loved one can be a tough and time-consuming process. Take the time, do ample research and ask as many questions as you need, before you go ahead with the choice; considering the fact that this one piece of jewelry may last forever to tell the story of your love.