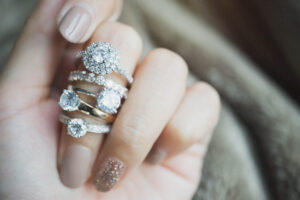 All of us want to buy diamond rings that are high in quality. When you want to propose to your loved one, you want to do it with the best engagement ring. However, most people do not notice that a high-quality diamond interprets to a higher price. Buying a fancy colored diamond with the highest cut and clarity grade will cost you a fortune. Most people cannot afford such diamond rings and they have to compromise on some aspects.
Here are some easy ways in which you can save money on a diamond ring.
Choose A Lower Clarity Diamond
A diamond with a minuscule yet evident flaw can sometimes be cheaper than a similar but more intact gem. Most customers, however, are unaware that their diamond doesn't appear the same after it is mounted on a setting as it does when it is inspected loose. As a result, several jewelers advise that a budget-conscious consumer purchase a diamond with a hidden flaw. A well-placed setting, or prong, can completely conceal the flaw on the diamond, so neither you nor anybody else who sees it will see it.
Choose A Lower Color Grade
Diamond color is graded on a range of D to Z, with D being the finest diamonds with no color at all and Z representing diamonds with a mild yellow tint. Many individuals are unaware, however, that even diamonds with color grades lower than D – F seem colorless in the sunshine, particularly when not studied under a microscope. Pick a good diamond in a color range of G to J to save a substantial amount of money.
Choose A Deceptive Setting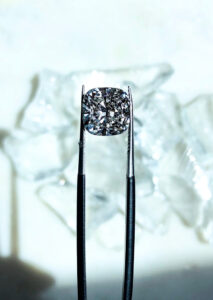 One of the most common diamond ring types has been one of the best intelligent methods to select a lesser diamond that will make a big impact. Since buying a large carat diamond is expensive, some people prefer using a gleaming halo setting for their diamond. Because the effect of the brightness and dazzle that your ring or other pieces of jewelry will produce is so huge, it gives the diamond a much larger appearance.
Choose A Lab-Grown Diamond
The fact that we can now create our diamonds in a lab is quite fascinating. Diamonds made in a lab are indistinguishable from a mined diamond in every possible way. They have the same chemical, optical, and physical characteristics. The main benefit is that lab-grown diamonds are cheaper when compared to natural diamonds. That means you can save big on a diamond ring by choosing lab-grown diamonds.