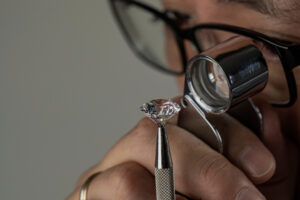 The trends in engagement rings change every year. The new generation won't always stick to the traditions and customs followed by their parents and grandparents. They are always looking for new varieties and trends in engagement rings.
Choosing men's engagement rings can be tricky, as men usually love simple and bold designs contrary to the shiny and delicate designs loved by women. Men's engagement rings can be sleek, rugged, conservative, or understated based on their personality and style.
When shopping for men's engagement rings, consider the factors listed below to get the best option:
Engagement Ring Budget
Women usually choose thin and delicate bands for their engagement ring, whereas, men go for chunky designs. Hence, these rings can involve the use of more metal, which can make them expensive. Additionally, the cost can significantly increase if these rings contain precious stones like diamonds.
Therefore, you have to choose a budget before shopping for the engagement ring. Choose a figure that is convenient for you without draining your bank account.
If natural diamonds are way too out of your budget, then it is better to choose lab grown diamonds that can be greatly affordable than natural ones. You can also choose other precious stones like rubies and sapphires that can add brilliant colors to your engagement ring.
Consider His Personal Preferences
Some men like simple and sleek designs, whereas, some other men love the shiny look offered by diamonds and other precious stones. Hence, when getting men's engagement rings, make sure to consider their personal preferences.
Design A Ring For Him
If you cannot find a ring that suits the personality of your man, then it is better to design a ring for him. You can seek the help of an engagement ring designer who can create a design based on the personal style and character of your fiancé.
Find His Ring Size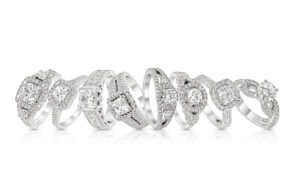 If you are planning to give him a surprise, then be discreet when finding his ring size. You can ask his family members or friends for help but ask them not to break the surprise. If you can get hold of his old rings, then take them to the jeweler to find the right size.
Shop Early
Don't wait till the last minute to purchase your man's engagement ring. Shop early so that you can get plenty of time to find a ring that can match him perfectly.
If you are not sure what to choose for your fiancé, then it is better to seek the help of a jeweler who can help you with your endeavor.