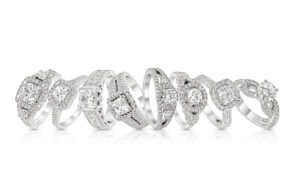 It is not rare for couples to lose their engagement rings and never find them back. In that regard, Brídóg Ní Chonaire may consider herself lucky. Chonaire lost her solitaire diamond ring after a trip to the Palace situated on Ludlow Street recently. When back at home, she realized that she lost the ring. Brídóg and Sean Callaghan got engaged only before 2021 Christmas, which made the experience seem worse for her.
Brídóg does not wear the ring a lot since it is slightly loose, and she has been waiting to have it resized. Brídóg called for a taxicab to the Palace and then realized that she lost the ring in the location, when on her way to that taxicab or when inside the vehicle.
Brídóg felt devastated, but her fiancé Callaghan continued to reassure her that they would find it back. Callaghan also told his fiancée that if they fail to get the ring back, it was not perfectly suited for her.
Callaghan and Brídóg walked about outside the palatial building many times and contacted Palace representative Keith. The Palace spokesperson said that no one handed in any lost item and that he would check CCTV footage as he returned to the location some days later.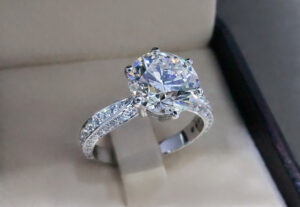 Brídóg only asked people on Facebook to share her post about the missing engagement ring. It is the only thing that Brídóg did on social media to get her ring back. At first, she had no photograph attached to the social media post. However, some people messaged her in private telling her to attach a photograph of the product with the post to grab people's attention.
Brídóg stated that she could not believe that a large number of people shared her post. The breakthrough arrived after somebody noticed the post and shared it on the Facebook page of Meath Chronicle.
Brídóg prayed to Saint Anthony, and she received a phone call from a man named Rory Stapleton about the ring that he had found around 40 minutes after her prayer. Amazingly, Stapleton found the ring outside the palatial building as he was on a morning walk. Initially, Brídóg felt that it was only a prank and was wondering why would someone call her. Then, Stapleton hung up, called her back through the video, and showed her the ring. Such cases of lost diamond rings with happy endings are so rare.