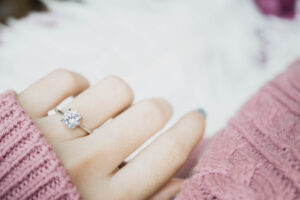 The increasing popularity of lab-grown diamonds is very encouraging. Since studies have shown that diamond mining has numerous negative environmental consequences, it is up to us to make sure that it does not happen. These days people are buying different kinds of lab-grown diamond jewelry and lab-grown diamond bracelets are one of them. If you are planning on buying a diamond bracelet made from lab-grown diamonds, you should know about the benefits.
Here are some reasons why buying lab-grown diamond bracelets are one of the best decisions you make.
They Are Similar To Natural Diamond Bracelets
One of the best things about a lab-grown diamond bracelet is that it looks just like a bracelet made with natural diamonds to the human eye. Even the most skilled diamond detectors will be unable to distinguish a lab-grown diamond from a mined diamond since they are identical optically and chemically. Only lab-grown diamonds have tiny inscriptions, which is the only meaningful difference. Friends and family won't be able to tell whether your bracelet has natural or lab-grown diamonds without extremely specialized equipment.
They Are Beautiful
It used to appear impossible to make lab-grown diamond bracelets that had the same qualities as bracelets made with naturally mined diamonds. Now, thanks to cutting-edge technology, this ambitious concept has become a breathtaking reality. Lab-grown diamonds are created in specialist facilities with highly specialized equipment and materials that are sustainably sourced. Skilled specialists can duplicate the environment in a laboratory setting by studying the geological processes that contribute to natural diamond formation.
No Environmental Impact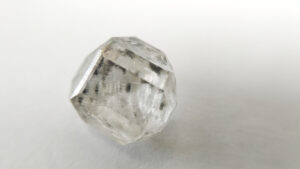 Most lab-grown diamond manufacturers maintain unflinching integrity and commitment to the highest ethical and social standards when manufacturing lab-grown diamond jewelry pieces, like lab-grown diamond rings and bracelets. The Kimberly Process is one example of this. These possible ethical difficulties do not present because lab-grown diamonds are produced in a controlled environment. Natural diamond bracelets of equivalent size and quality typically cost roughly 30% more than lab-grown diamond bracelets.
They Are Versatile
Although most bracelets include brilliant round-cut diamonds throughout, there are plenty of unusual lab-grown diamond shapes, embellished clasps, and multicolored gemstones to choose from. These stunning jewelry pieces are available in a variety of carat weights and carat grades to fit any budget. Colorless, round diamonds are commonly put in an 18-carat white gold or platinum setting in traditional tennis bracelets. Tennis bracelets in 18-karat yellow and rose gold are, nonetheless, available nowadays.